Grenfell Henry Lawson Festival Tour June 2023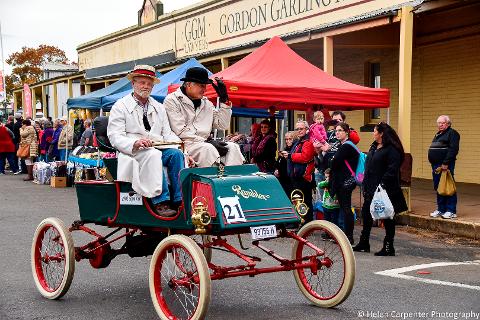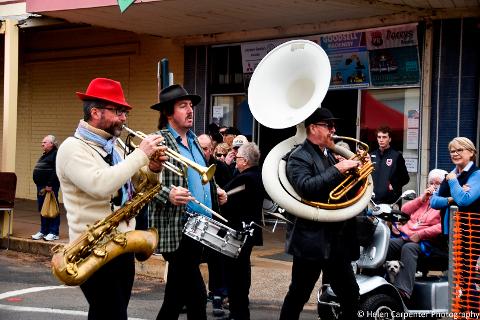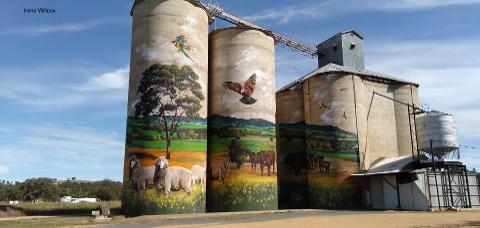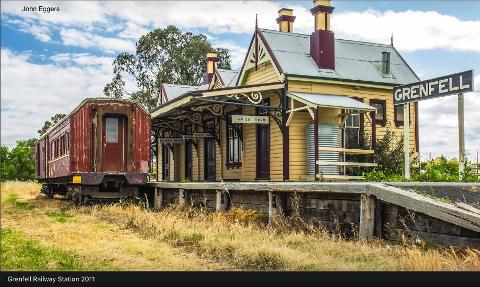 Duration: 3 Days (approx.)
Location: GRENFELL, NSW
Product code: GHL2023
HenryLawson Festival Grenfell
There are many Henry Lawson Festivals across the country celebrating the life of Henry Lawson, who is undoubtedly one of Australia's most revered writers and bush poets. However, as the birthplace of Henry, the Grenfell Henry Lawson Festival, has more reason than many to claim the esteemed writer as their own.

Born, Henry Archibald Hertzberg Lawson on the Grenfell Goldfields on the 17 June 1867, Lawson went on to write an innumerable number of short stories and of course poems that captured the Australian lifestyle, hardships and unique humour.
Grenfell has run the Henry Lawson Festival for 65 consecutive years until 2019 celebrating his writings, poetry and love of the Australian bush. Grenfell Henry Lawson Festival is held each year on the June Long Weekend and is well worth the visit. Henry Lawson is one of Australia's most regarded writers and poets, whose works are still revered and studied in schools and other academic and writing circles today.
The Grenfell Henry Lawson Festival will showcase local poetry,
performances, photography, painting and writing.
Henry Lawson Festival – LEGENDS Concert on Sunday June Queens Birthday Long Weekend at the Grenfell Showground.
2022 festival saw these amazing bands perform;
The Wolfe Brothers will kick off the afternoon of musical
entertainment followed by
James Morrison Quartet (Jazz)
2023 Festival will see amazing bands perform - TBA

Born on 17 June 1867 on the goldfields of the NSW Central West town Grenfell, it is said that Henry's childhood was quite impoverished and harsh.

Henry's life was full of many experiences, raw emotions, and tall tales and each in their own way coloured the content of Henry's poems and stories, and for that we must be grateful.
Henry's parents, Niels, and Louisa Larsen (Larsen was anglicised to Lawson upon Henry's birth),met at the goldfields of Pipeclay (now Eurunderee, Mudgee). They married on 7 July 1866, and Henry was born the following year. Their unhappy marriage lasted 16 years and during this time, from 2 October 1876, Henry attended school at Eurunderee.
Sadly, at approximately 8 years of age, Henry suffered an ear infection which, without proper treatment, left him with partial deafness and by the age of fourteen he had lost almost all his hearing.
It is believed that it was his deafness, as well as his shyness that led Henry to become an avid reader, which was his major source of education. Henry obtained most of his education at a Catholic school at Mudgee, New South Wales and the master there, Mr Kevan, is believed to be responsible for teaching Henry about poetry. Henry failed his university entry exams and thus that was the end of his formal education.

Henry's love life was not smooth sailing either. In 1890 he had an unofficial engagement of sorts to Mary Gilmore, however his frequent absences from Sydney saw the relationship breakdown and in 1896, Henry married Bertha Bredt, Jr., daughter of Bertha Bredt, the prominent socialist, who bore him two children, son Jim (Joseph) and daughter Bertha.
Henry struggled with alcoholism which was one of the reasons his marriage declined and in 1903 a judicial separation was granted.
Henry's drunkenness and inability to manage his funds, often led him into prison for unpaid child maintenance and inebriation. His social standing fell, he had a failed attempt at suicide and even though he was still writing, Henry relied on the financial support of friends. On September 2, 1922, at age 55, Henry Lawson passed away in his sleep.
Notwithstanding his decline, Henry's commanding writing skills saw him revered. His image graced a previous version of the Australian $10, busts and statues and plaques bare his name, image and story throughout Australia, and many a town claims him as "theirs" from deriving ownership from a period when Henry resided, vacationed or passed through their proximity.
TOUR INCLUSIONS

Sydney and Cowra Transfers, Pickup Sydney location and time TBA

Canberra and Cowra Transfers, Pickup Canberra location and time TBA

Cowra and Grenfell Transfers

3 x nights accommodation Cowra

3 x Breakfasts

1 x Dinner at Montrose House in Canowindra

Ticket to Music Concert on Sunday Night

Tour Guide
FEATURES
Tickets to the Concert

Street Parade

Sunday Music Concert




Tour to Ben Hall Cave

Dinner at Montrose House in Canowindra
Pickup Times Sydney – Times may vary subject to Sydney traffic conditions
8am Domestic Air Port

8:45am Strathfield Railway Station

9:45am Penrith Railway Station

12:45pm Lithgow Railway Station

Pickup Times Canberra – TBA
Start Booking Now - table
select - Number of Participants
select - Choose a Date
select - BOOK NOW