EcoTour Orange - E Bike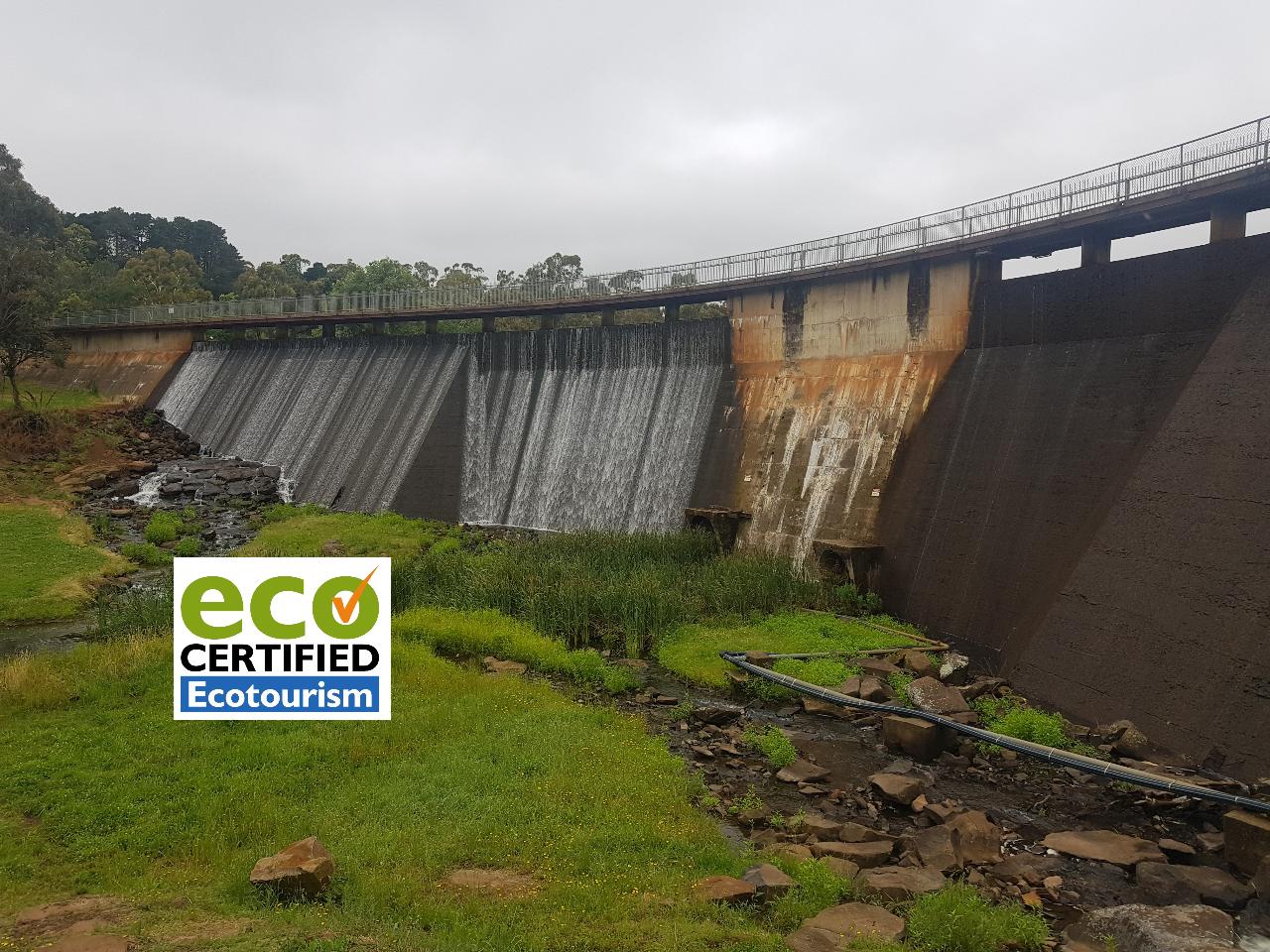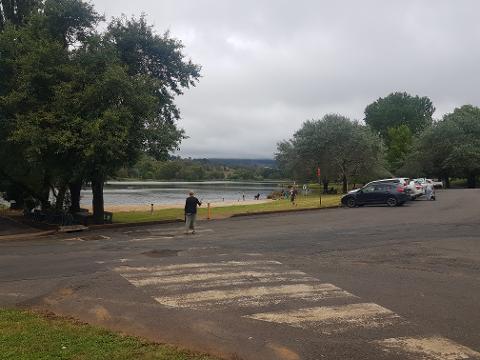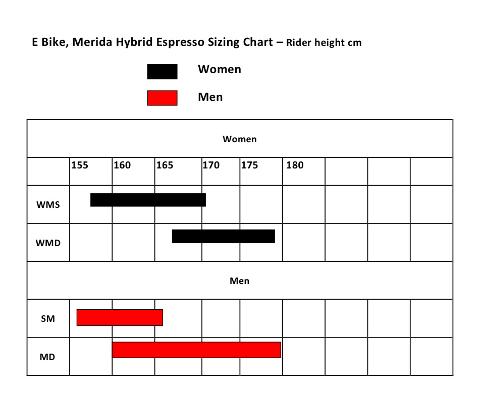 Duration: 5 Hours (approx.)
Location: Orange, NSW
Product code: ETO2022
ONLINE BOOKING HELP


Start Booking Now - table
select - Number of Participants
select - Choose a Date
select - BOOK NOW

Questions call 0459 155 845 or email http://nicole@centralwesttours.com.au

Terms of Service can be viewed at https://www.centralwesttours.com.au/
EcoTour Orange E-Bike
This cycling experience is a guided ecotour showcasing the beauty and the must see, picturesque scenery.

Immerse yourself in Gosling Creek Reserve a reclaimed pine plantation with viewing platforms over looking the wetlands to take in the native vegetation and wild life as you ride the bike paths.
Near Mount Canobolas is the breath taking, Lake Canobolas constructed in 1918 to supply water to Orange. Enjoy empowering energy or just relax and enjoy a complimentary drink from the Lakeside Kiosk & Café.
You will enjoy quiet back roads with little traffic, to enjoy the stunning views of Orange.
Inclusions
E-Bike

Helmet

Tour Guide

Coffee at the lake

Allow 5 hours

Start at the front of the Orange Visitor Centre
Terms and conditions general and bike use https://www.centralwesttours.com.au/

ROAD RULES NSW

https://roadsafety.transport.nsw.gov.au/stayingsafe/index.html
https://roadsafety.transport.nsw.gov.au/stayingsafe/bicycle-riders/laws.html
https://roadsafety.transport.nsw.gov.au/stayingsafe/bicycle-riders/safe-riding.html
Obey the law
Bicycle riders in NSW must obey the road rules.
They must stop at red lights or stop signs, give way as indicated by road signs and give hand signals when changing direction.
Under the Road Rules on the NSW legislation website, a bicycle is considered a vehicle and has the same road rules as other vehicles.
There are also special road rules that only apply to bicycle riders.

Mobile phone
It is also illegal to hold and use a mobile phone at any time while riding.
Drugs and alcohol
Drugs and/or alcohol can inhibit your ability to respond quickly and safely in a hazardous situation. Riding a bicycle under the influence of drugs or alcohol is illegal and dangerous for you and those around you.
Quick safe riding tips
Always wear an approved bicycle helmet, properly fitted and fastened
Always obey the road rules, including traffic lights, stop signs and give way signs
Allow pedestrians a metre of space on shared paths, where possible.
Always travel at a speed that is safe for you and the pedestrians around you, especially if you are riding on a footpath or shared path
When approaching pedestrians, always ring your bell, slow down and prepare to stop and give way
Ride in a predictable manner so that other road users do not have to react suddenly to your movements
Give hand signals when changing lanes or turning left or right
Make yourself visible by wearing bright, light or reflective clothing
Plan your route using quieter streets, bicycle paths or shared paths
Always be in control of your bicycle. It is an offence to ride with both hands off the handlebars, feet off the pedals or to carry anything that prevents you from having control.
Riding safely
As a bicycle rider, it's very important to know how to respond to the road environment. Take the time to understand the
road rules and gain riding experience before you ride in traffic. Riding in a predictable manner and knowing how to react to hazards or navigate the road network can help you have the safest journey possible while riding.
Check for hazards
Maximise your safety when riding by constantly assessing your environment for any hazards that may cause a crash. Scan the road for holes, gaps, uneven surfaces, debris and regularly look over your shoulder to check what is beside and behind you. Do not wear headphones when riding. You must be able to hear potential hazards so you can react quickly.
When riding, always remember to:
See and hear road hazards (pedestrians, motorists, other bicycle riders and the road environment, e.g. potholes,
opening doors, and grates) Think about what might happen and anticipate how to avoid a problem. Do what you feel will ensure your safety while abiding by the road rules.
Avoid blind spots
A blind spot is an area outside a motor vehicle that drivers cannot see in the rear or side mirrors of the vehicle. For trucks, this includes the area in front of their vehicle. When riding in traffic, it is important to increase your visibility by keeping away from motor vehicle blind spots.
Anticipate vehicle movement

Watch other road users - look at the movement of vehicle wheels, increases or decreases in speed, brake lights and the use of indicators that signal a change of direction. Make eye contact with other road users and avoid riding alongside a motor vehicle for longer than required.
Stopping
When you need to stop, apply your back brake initially and then your front so that your bicycle comes to a gentle halt. A sudden stop could send you over the handlebars and cause an injury.
Travelling behind a car
You must not ride your bicycle within 2 metres of the rear of a moving motor vehicle continuously for more than 200 metres.
Special rules for bicycle riders
You may ride two abreast but not more than 1.5 metres apart.
You may overtake two other bicycle riders who are riding side-by-side
You may travel in a Bus Lane, Tram Lane, Transit Lane or Truck Lane but not in a Bus Only Lane
You may ride to the left of a continuous white edge line
You may overtake on the left of stopped and slow moving vehicles.
Bicycle riders have a number of responsibilities when riding on and off the road. These responsibilities include:
Bicycle riders must sit astride of the rider's seat facing forward, with at least one hand on the handlebars
Bicycle riders must ride a bicycle that has at least one working brake and a fully functioning bell, horn, or similar warning
device
Bicycle riders must use the storage boxes when provided
Bicycle riders must not ride a bicycle at night or in hazardous weather conditions unless the bike displays a flashing or
steady white light from the front, and a flashing or steady red light from the rear. The bike also requires a red reflector which is visible from the rear
When in the left lane of a multi-lane roundabout and wanting to turn right, bicycle riders must give way to any
vehicle leaving the roundabout
Bicycle riders must not carry more people on a bike than it is designed for
Where there is a marked bicycle lane in their direction, bicycle riders must use the lane - unless it is impracticable to do so
Bicycle riders must not ride on a crossing unless there is a green bicycle light
Bicycle riders must not be towed by or hold onto another moving vehicle
Bicycle riders must wear an approved bicycle helmet securely fitted and fastened on the rider's head
Bicycle riders must not carry a passenger who is not wearing a securely fitted and fastened helmet
Bicycle riders must keep to the left of any oncoming bicycle rider or pedestrian on a footpath, shared path or separated
path.
Helmets
The helmet laws for bicycle riders of all ages in NSW help prevent head injuries and brain damage from falls and crashes. The Road Rules state that a bicycle rider on roads and road-related areas must wear
an approved bicycle helmet securely fitted and fastened. This applies to all bicycle riders, including children on bicycles with training wheels and any child being carried as a passenger on a bike or in a bicycle trailer.
Footpaths
Illegal to ride on a footpath unless indicated as a shared path or supervising children under 16 years of age who are allowed to ride on a footpath. When riding on a footpath, riders must keep left and give way to pedestrians.
Shared paths
Across NSW, shared paths can be used by both pedestrians and bicycle riders of all ages. Bicycle riders must keep left and give way to pedestrians on shared paths.
Bicycle lane signs have a picture of a bike with the word LANE underneath. Bicycle lanes. When a bicycle lane is marked on the road and has bicycle lane signs, bicycle riders must use it unless it is impracticable to do so. Although these lanes are for bicycle riders, cars may use them for not more than 50 metres to enter or leave the road at a driveway or intersection.
Special purpose lanes
Bicycle riders may ride in transit lanes, tram lanes, truck lanes and bus lanes, but not bus only lanes.
Riding side by side
Bicycle riders are allowed to ride two abreast, but not more than 1.5 metres apart.
Roundabouts
Bicycle riders are allowed to turn right from the left-hand lane. When passing each exit, bicycle riders must give way to any vehicle leaving the roundabout.
Riding in traffic
Bicycle riders must use a bicycle lane where one is available. If there is no bicycle lane, ride to the left of the road but
avoid grates, debris and parked cars.
When riding in traffic you must stop:
At red lights
At stop signs
At give way signs if there is traffic travelling on the crossroad
At a railway crossing when:
There is a stop sign
The crossing lights are flashing
The boom gate is down
A railway employee signals traffic to stop
A train is coming
When entering a roadway, it is advisable especially from driveways.
Hand signals
Hand signals help to tell other road users what you are doing and where you are going. You are required by law to give a hand signal when turning right or merging to the right lane. When signalling, do so about 30 metres before you turn or change lanes or lane position. Giving a hand signal does not guarantee your safety. Assess the actions of other road users around you to make sure it is safe before turning or changing lanes.
Riding on a pedestrian crossing
You can only ride your bicycle across a pedestrian crossing where bicycle crossing lights are installed. At a red bicycle crossing light, you must stop before the crossing and only proceed if the bicycle crossing light changes to green or is not showing red. At a green bicycle crossing light, you may proceed through the crossing area exercising caution if there are also pedestrians. In addition to bicycle crossing signals, you must obey any traffic signals or signs, as would other road users. If there is no bicycle crossing light, you must dismount and walk across the crossing
Speed
You should always adjust your speed to your environment. For example, when sharing a path, you should try to ride at a speed that doesn't endanger yourself or those around you by travelling in excess of what is appropriate to the path environment, your experience and skill level. Some shared paths have enforceable speed limits.